Looking for an eclectic laugh? Look no further!
These guys just make me laugh:
Hey Amy - looks like Jim Gaffigan thinks you're a communist...
Lots of our friends are running in the cross country meet today. Hope y'all run fast. As fast as I would with the proper motivation: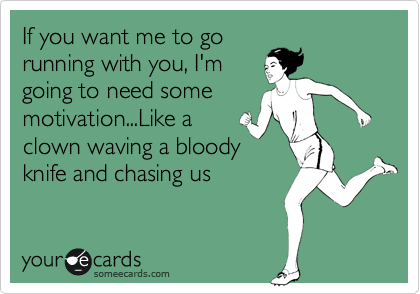 Happy weekend, y'all!